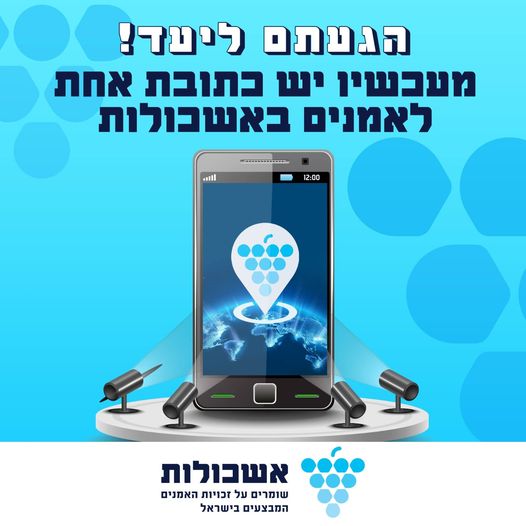 Do you have a question about royalties? Want to update your personal details? Your bank account? Send an updated tax certificate? Having trouble connecting to the personal area on the site? Want to apply for a down payment? Interested in registering and joining the Eshkolot family? Or just want to talk to us?
From now on there is one address for Eshkolot artists – the Artists Service Center
Any request, of any kind, at one convenient address, is available and accessible!
You can contact the new service center in any of the following ways:
Phone / WhatsApp : 052-2050255
And also at 03-5253737
Email : members@eshkolot.co.il
We are here – Waiting for your inquiries